Presenters: Wim van de Goor, Stefan van den Oord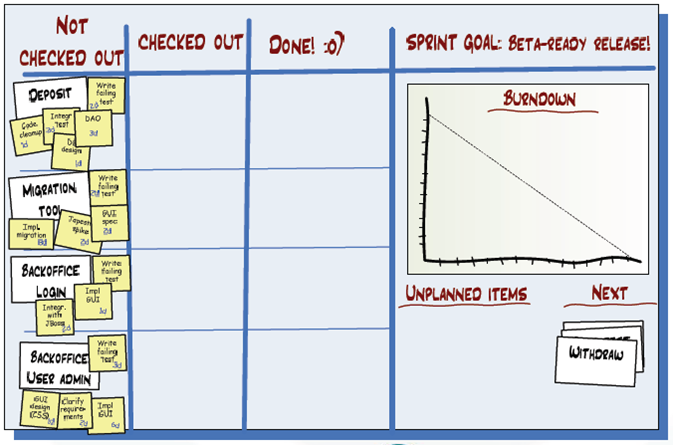 Objectives
Appreciation of the purpose and value of a scrum board
Ability to use a scrum board in their own work environment
Intended audience
Anyone involved in software projects (customers, project leaders, developers), without experience with scrum board.
Contents
You are a team member on a spaghetti construction project. We will be your customer, and we want to know how you're doing, if you will make the deadline, if you can take extra work, etc. In this session, you experience how a scrum board can help answer these questions.
In four sprints your team and your customer will create a spaghetti bridge. We will help you discover how a scrum board can give your team and the customer insight in what's happening. You will learn that a scrum board gives visibility, clarity, improves quality, and using one is fun!
Format and length: Simulation game for max. 16 participants. 2 hours (more or less)